Separated from Quadcept database, project data is now file-based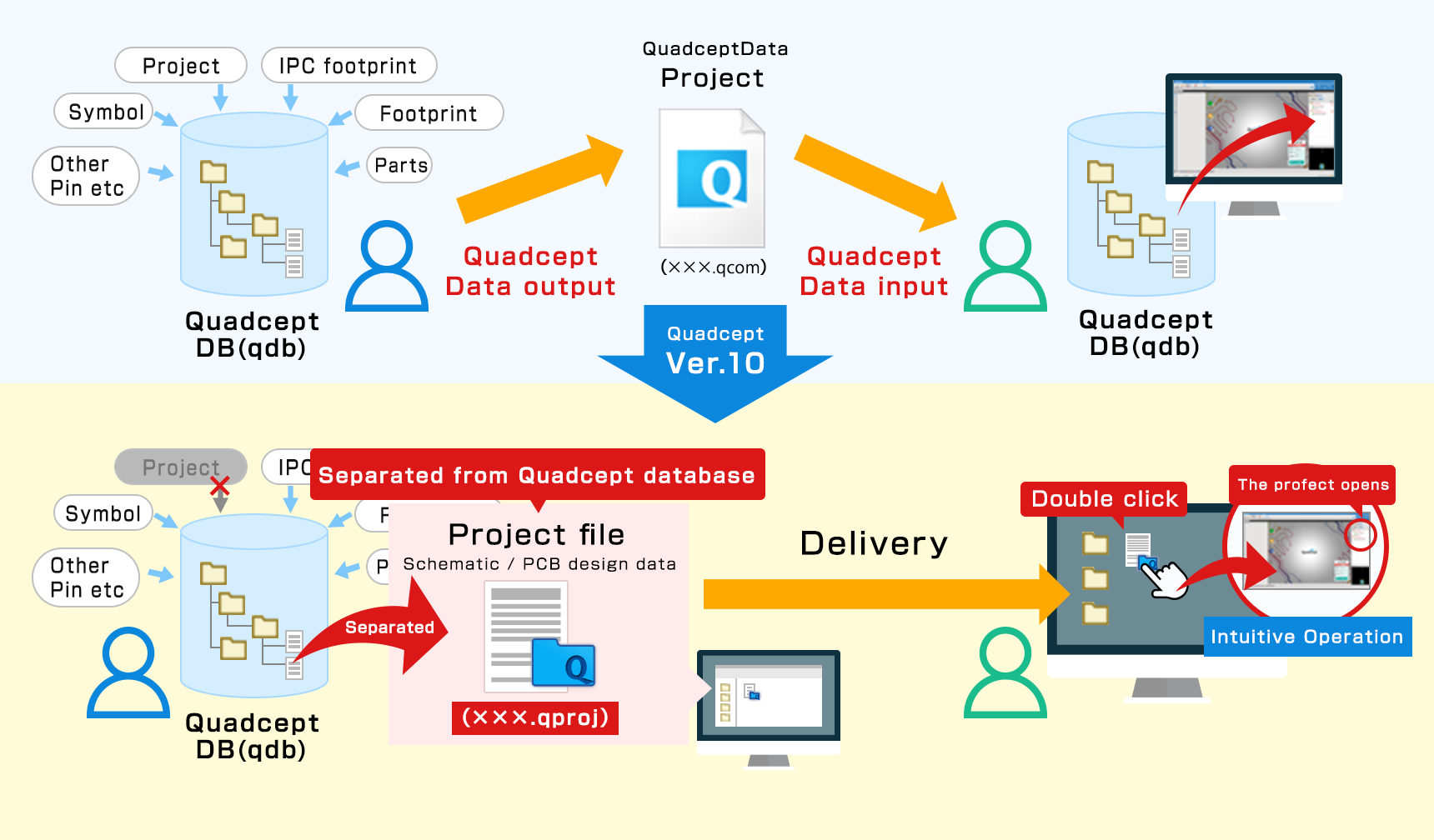 Up until now, project data has been stored in a database (qdb) along with other objects. This structure enables you to manage all the data such as projects, components, symbols and footprints together in one database, but there have also been some challenges where the database size becomes larger as the number of projects increases and it needs some steps to share project data.
From Ver.10, project data will be separated from the database and be file-based to resolve those challenges. This will allow you to save your project files at any Windows directories, and you will be able to manage your project files more intuitively. This will also greatly enhance the affinity with various cloud storage services.
Moreover, Quadcept will link with a cloud-based library management system, Cloud Component Manager (CCM) and a cloud-based design and development information management service, Balus Mega to make it easier to manage your team and design projects.
■Advantages of File-based Structure

 ・More intuitive project management and sharing
 ・Improved performance when saving and reading projects
 ・Less database size (qdb)
 ・Enhanced affinity with various cloud storage services
 ・Launch application by double-clicking project files
---
Component Libraries to Be Included in Project Files
In Quadcept ver.10, project data will be separated from a Quadcept database(qdb) and managed as a file.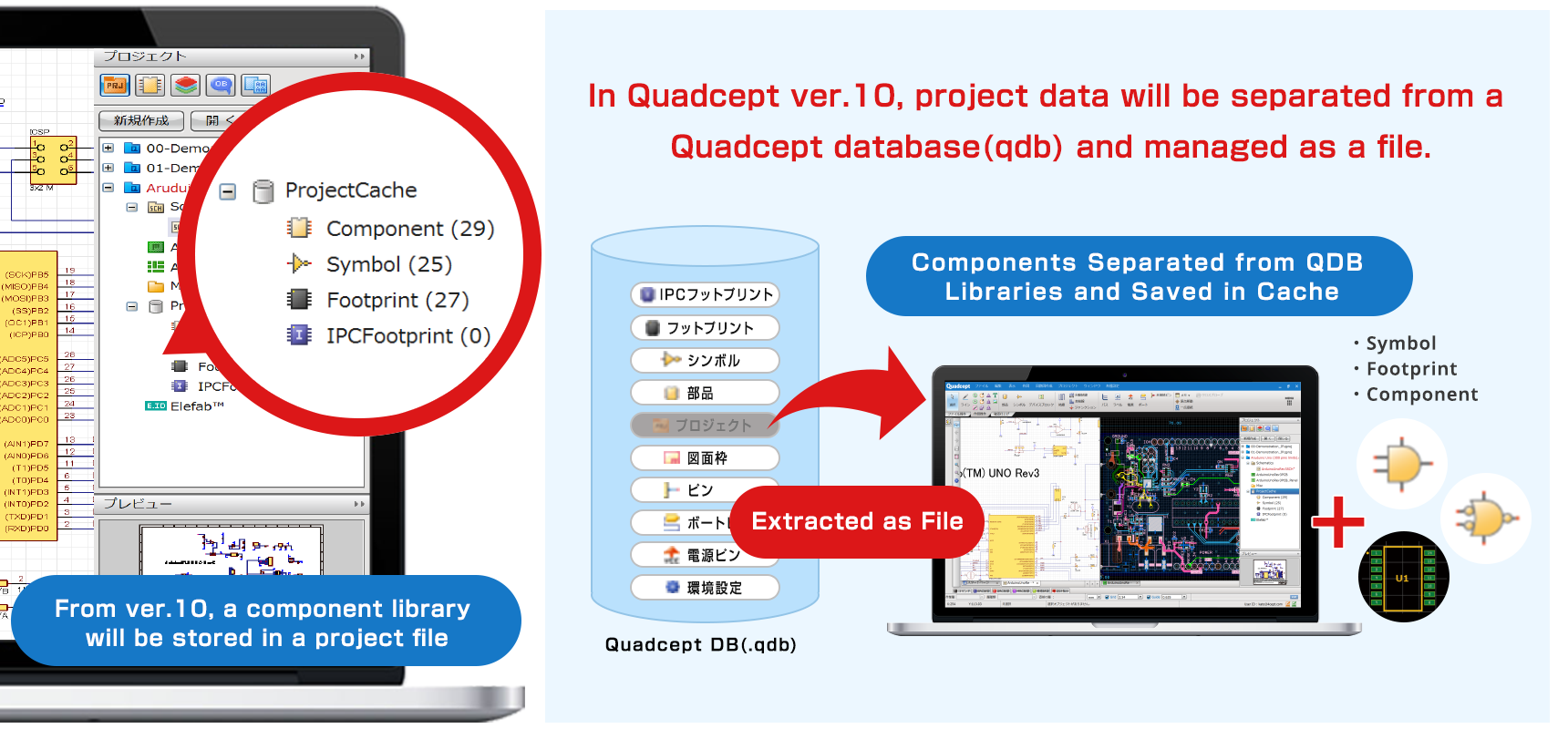 Along with this update, a Quadcept project file will store caches for components, symbols and footprints used in your design. A component library(Project Cache) will be built for each project file.
With this, components used in your design will not be affected by master or imported libraries. This will help you to prevent unintended component data change when you place, update and replace components.
■Points of Project Cache

 ・Components in a project will be more secured.
 ・Components will be placeable from data cache.
 ・Data caching can be toggled between ON or OFF.
Thank you.