This article describes the Ultra Librarian integration for Quadcept.
Ultra Librarian is the worlds largest online resource that provides about 20million of CAD models available for download. With the Ultra Librarian user interface in Quadcept, you can easily search, download, and place parts from within Quadcept and focus on your design without having trouble in component generation.
Ultra Librarian integration with Quadcept
Ultra Librarian contains about about 20million parts. If you find parts you want to use, you can save your time to create them by downloading to Quadcept. In addition to that, editing the parts is available after download.
At the first, let's search for parts you want to use.
※Register for an account with Ultra Librarian is required in advance.
参考 Register New AccountUltra Librarian
Searching Library
Ultra Librarian enables you to search parts by "Manufacturer's Name", "Model Number". In addition to that, "Search by Keyword" enables to narrow your search results because Ultra Librarian has been upgraded recently.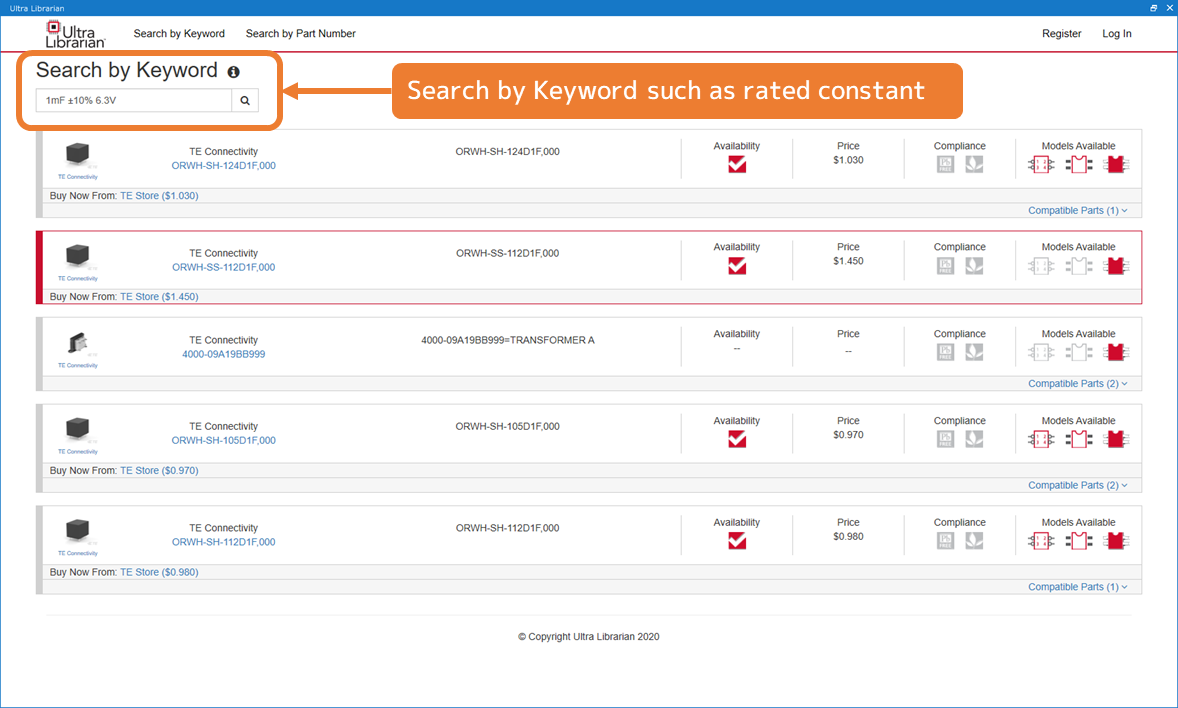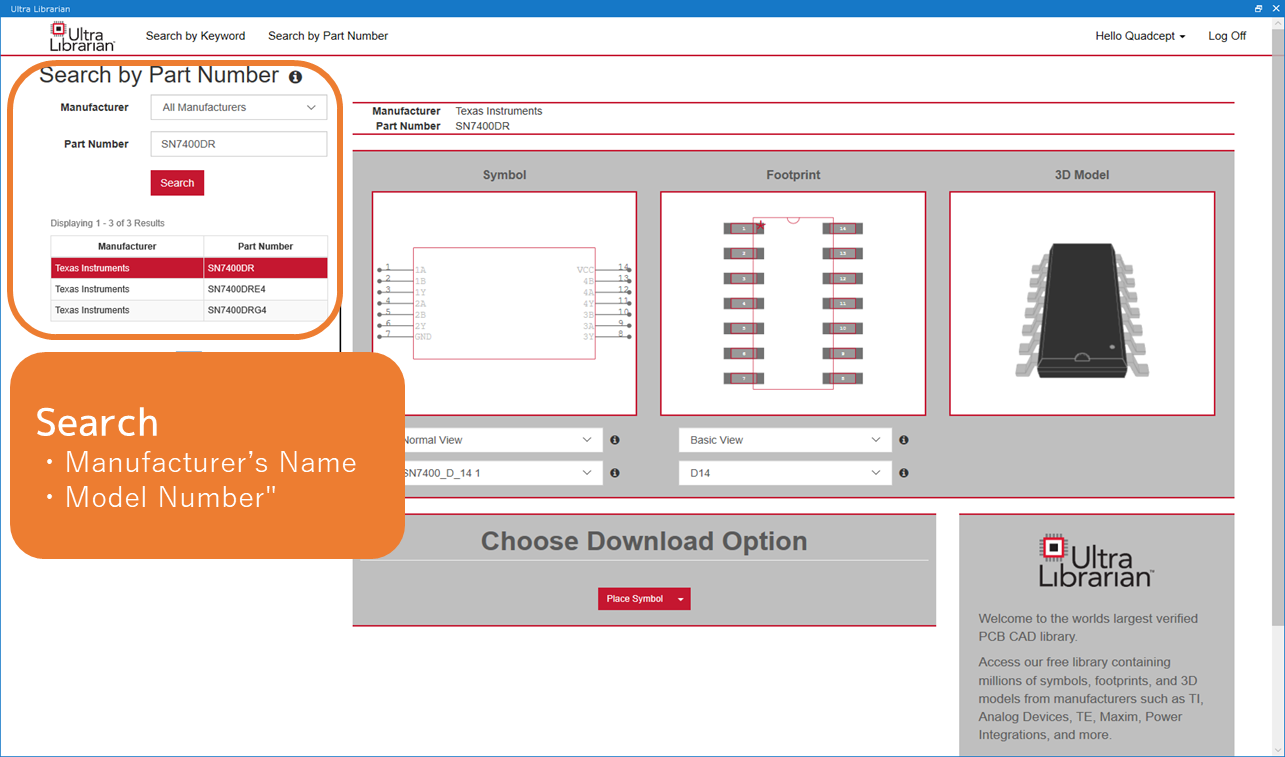 参考
Searching for Ultra Librarian Parts

Manual
Placing Library
Once you find the parts you are looking for, you can directly place it in your design. The search screen can be kept visible so that you can immediately search for and place the next parts.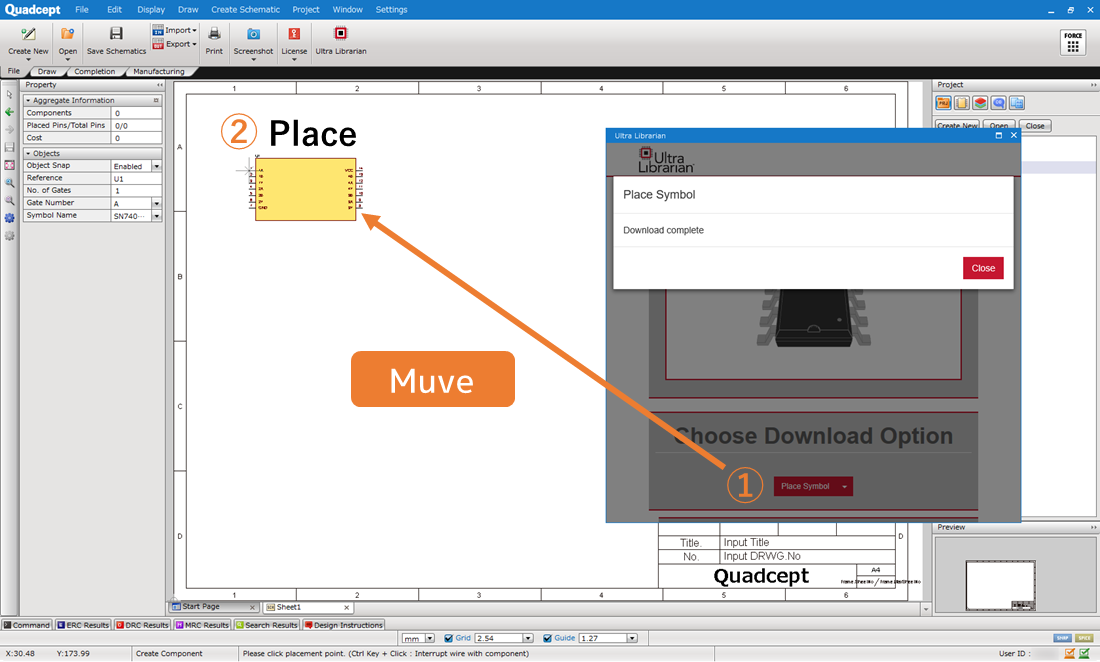 参考
Placing Ultra Librarian Parts

Manual
Downloading Library
Download the parts to Quadcept if you want to edit the symbol shape, footprint shape and parts attribute information. 
You can edit the parts after downloading them.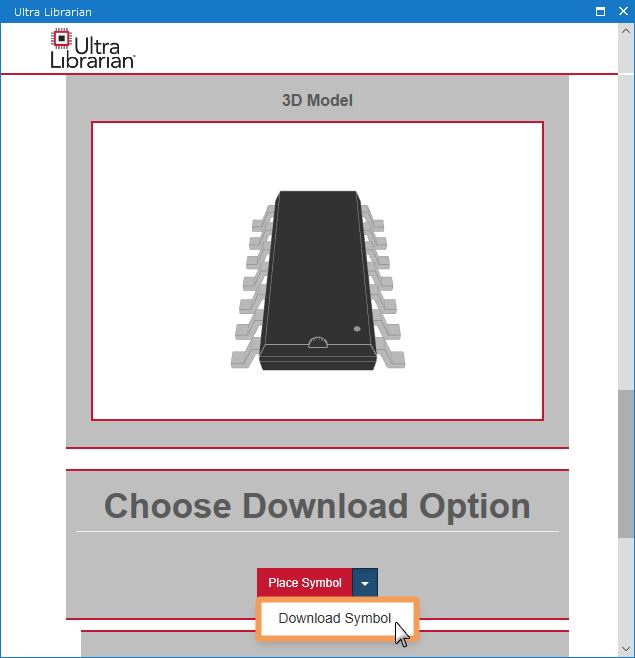 参考
Downloading Ultra Librarian Parts

Manual
Important Notes on Use
It is required that you make sure to verify models in order to suit your design and company specific requirements before using.
※Please note that we do not take any responsibility or liability for any damage or loss caused by your use of third-party libraries.