Thank you for your continued patronage of Quadcept services.
The following issue is currently occurring in specific devices.
Please follow the instructions below if you are experiencing this issue.
<Confirmed issue>
In spite of switching the selections, the preview screen is not reflected.
(The area indicated by a red frame is the preview screen.)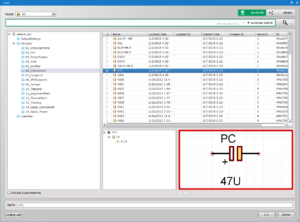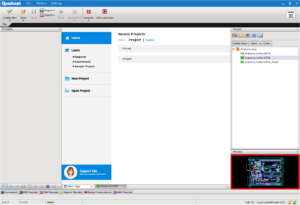 <Affected Devices>
Laptops powered by 11th Gen Intel Core processors with Intel Iris Xe Graphics.
How to set  up
If you set it up to solve the issue, the preview screen is properly reflected.
※The following setting function is added in Quadcept Ver 10.4.0.
If you are using version 10.3.3 or earlier, you will need to upgrade Quadcept.
<How to stop>
Enable the Disable Hardware Acceleration option on "Config Setting" in Quadcept Maintenance.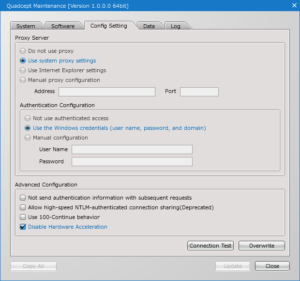 ※See here for how to open Quadcept Maintenance.
参考 Updating QuadceptOnline Manual
参考 Config Setting in Quadcept MaintenanceOnline Manual